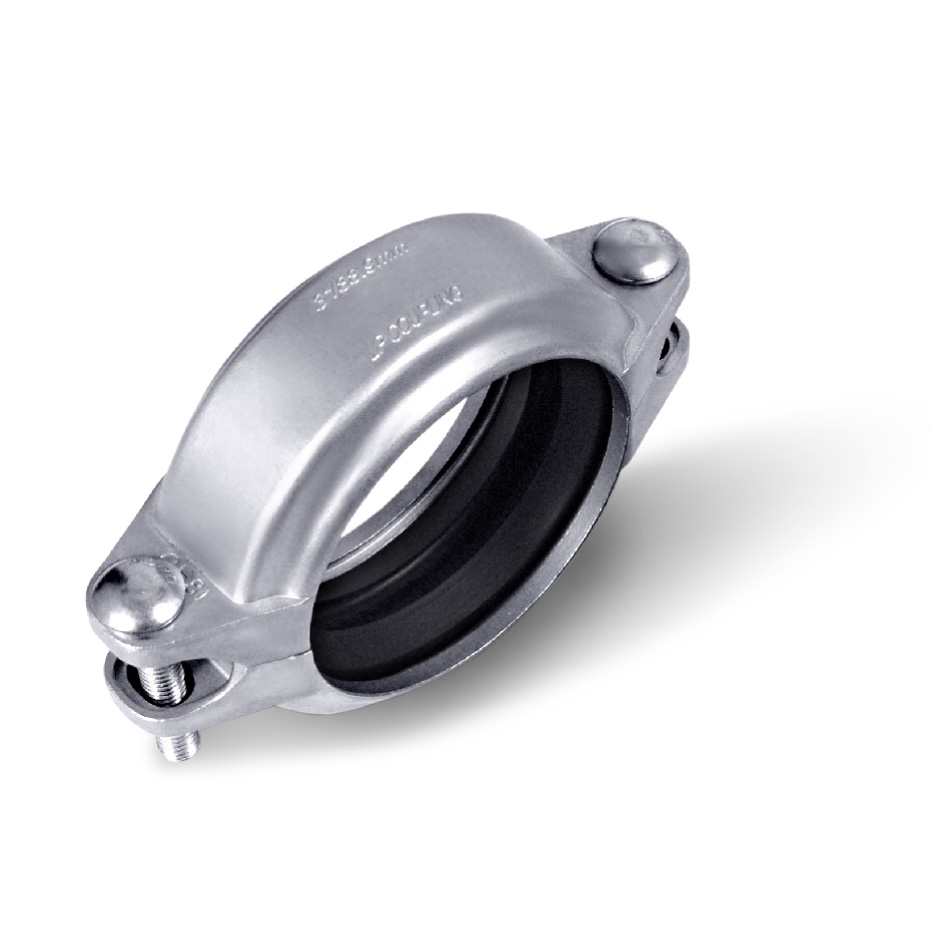 Model 98SL stainless steel low pressure flexible coupling 350 psi
The Model 98SL is designed for low pressure MF/UF/RO systems.
It is made of CF8 (304) and CF8M (316) with 304 or 316 bolts and nuts.
Sizes-Inches/DN:
3/4 to 12 inch(DN20 to DN300)
Rated working pressure:
350 psi (25 bar) Sch. 40S, cut groove only
MODEL 98SL MATERIAL SPECIFICATIONS
Housings:
Type 304 Stainless steel to ASTM A351 CF8 or A743 Gr. CF8
Type 316 to ASTM A743 CF8M
Type 316L to ASTM A743 CF3M
CE8MN to ASTM A890 Grade 2A
Austenic 904L(CN2MCuN) to A351
Duplex 2205 (CD3MN) to ASTM A890 Grade 4A
Super duplex 2507(CE3MN) to ASTM A890 Grade 5A
Austenic 254SMO(CK3MCuN) to A743
Rubber Gaskets:
The gasket seals is C-shaped, made of standard gasket EPDM(ethylene propylene diene monomer)
for cold water, hot water, rare acid, oil-free air and multiple chemical product (-50~150 degree).
It is not suitable for medium like petroleum.
Bolts & Nuts:
Type 304 stainless steel track bolts and nuts to ASTM F-593
Type 316 stainless steel track bolts and nuts to ASTM F-593
Type 316 stainless steel track bolts ASTM A193 B-8M with silicone
bronze heavy duty nuts to ASTM B98 C65100