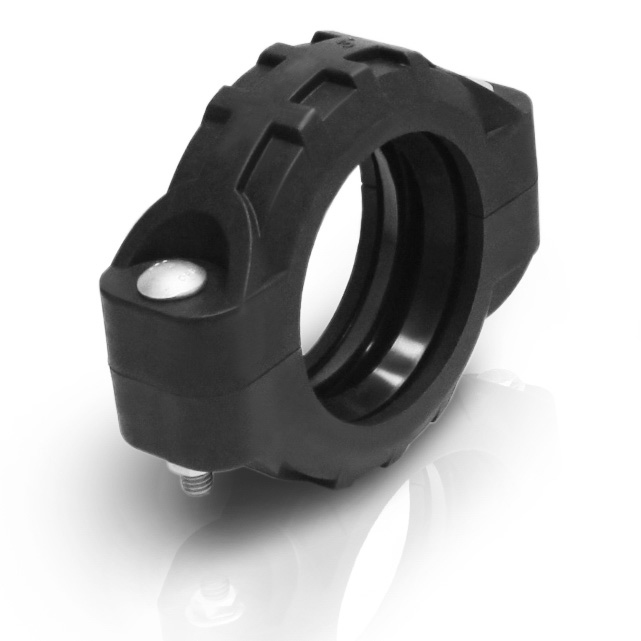 Model 96N nylon plastic flexible coupling 300psi
Product Description
The Model 96N is designed on the purpose of solving the corrosion problems happened in low pressure piping systems.
Our couplings are manufactured in good quality reinforced nylon injected through high temperature.
Therefore our couplings have high strength and toughness, and very good corrosion resistance performance.
They have been widely used in ultrafiltration (UF) membrane device in the system of water desalination.
Sizes-Inches/DN
1 to 8 inch(DN25 to DN200)
Maximum working pressure: 300 psi (21 bar)
MODEL 96N MATERIAL SPECIFICATIONS
Housings:
Nylon
Rubber Gaskets:
The gasket seals is C-shaped, made of standard gasket EPDM(ethylene propylene diene monomer) for cold water,
hot water, rare acid, oil-free air and multiple chemical product (-50~150 degree). It is not suitable for medium like petroleum.
Bolts & Nuts:
Stainless steel track bolts and nuts, international standard models of carriage bolts.