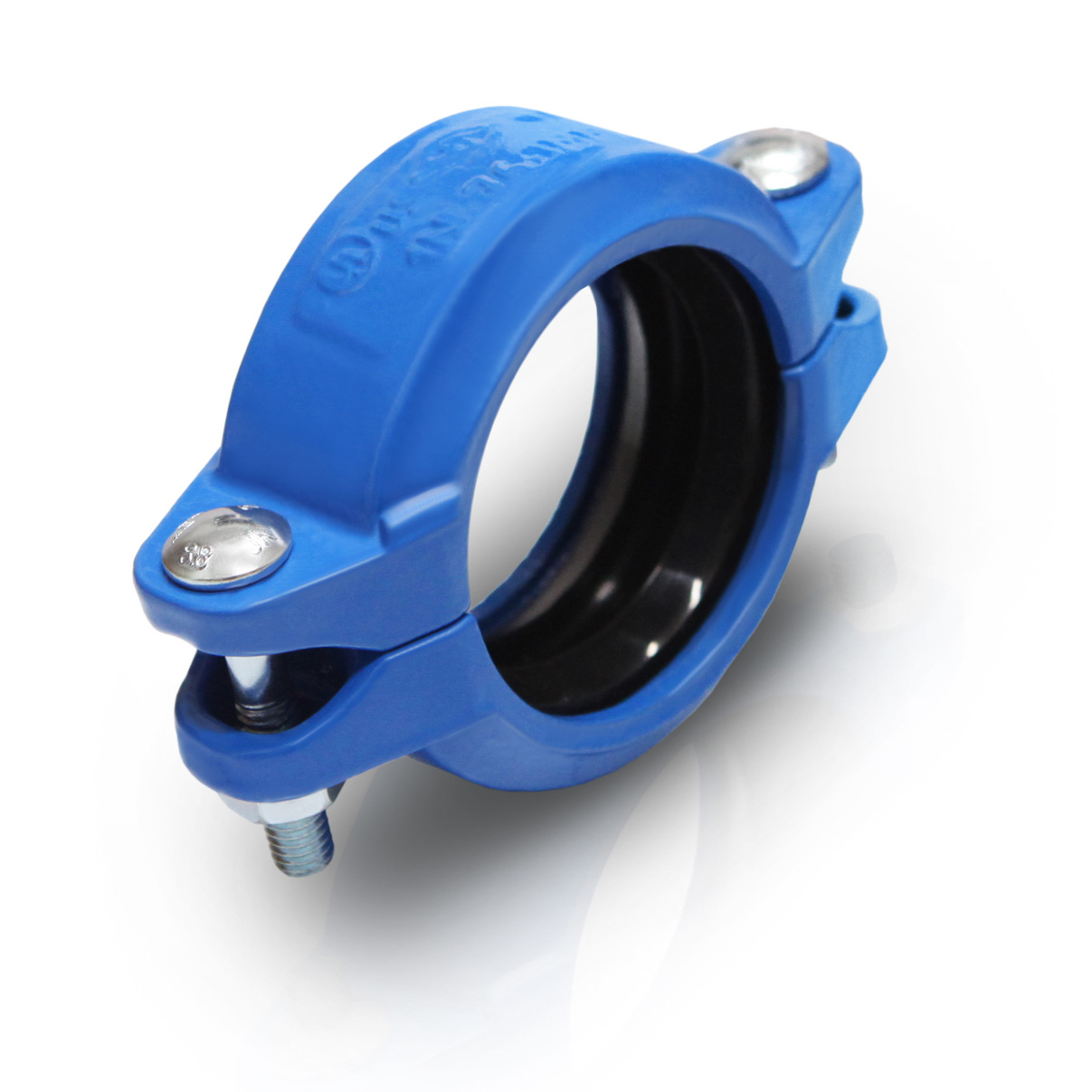 Model 97IL ductile iron medium pressure flexible coupling 350psi
The Model 97IL is designed for connection of grooved medium pressure pipe systems
Sizes-Inches/DN &Rated working pressure
3/4 to 5inch(DN20 to DN125),350psi(25bar)
6 to 12inch(DN150 to DN300),300psi(21bar)
For Sch40S cut groove only
MODEL 97IL MATERIAL SPECIFICATIONS
Housings:
Ductile Iron to ASTM A536
Surface Finish:
Antirust paint red or blue
□Hot dip zinc galvanized
□Epoxy power
□TRFLOW(PTFE)
□Dacromet
□RilsanPA11
Rubber Gaskets:
The gasket seals is C-shaped, made of standard gasket EPDM(ethylene propylene diene monomer) for cold water,
hot water, rare acid, oil-free air and multiple chemical product (-50~150 degree). It is not suitable for medium like petroleum.
Bolts & Nuts:
Round-head, elliptoid-neck, carriage bolts, type carbon iron covered with zinc or dacromet.